Saving Your Home and Contents from Flood Damage in Ortega
10/20/2017 (Permalink)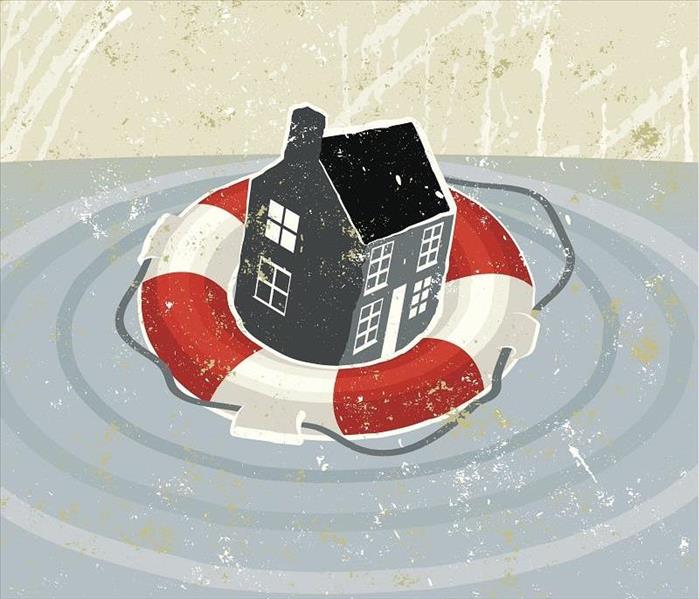 SERVPRO's IICRC-certified technicians act quickly to restore your home and make it "Like it never even happened."
Allow SERVPRO to Quickly and Thoroughly Restore Your Home After Flood Damage
Flooding rarely happens in our area, but with changing weather patterns and other environmental changes, homes in Ortega may begin experiencing such problems. New construction in the area can change how water on the surface of the ground travels, also.
Homeowners in Ortega with flood damage often find that the water carries in unexpected debris such as garbage and plant matter. After pumping out the water, we remove these items and bag them for disposal. Sanitizing your home and cleaning it includes disposing of any food items that came into contact with water from the flood.
We clean all surfaces with an appropriate disinfectant. As for surfaces which absorb water, such as drywall and upholstered furniture, we gently dry these items and then clean them. After upholstery dries, brushing with a super-soft brush finishes the item so you can use it as you did before the flood event. We clean wood components of furniture pieces to prevent drying out of varnishes and spreading of general contamination.
Carpeting may, depending on the type, become so damaged that salvaging it becomes a futile task. We remove the carpeting inside flooded homes so the floors can become dry. New carpeting and padding must wait until the floors become completely dry again. Installing carpeting before attaining complete dryness can result in microbial growth, a continuation of bad odors, and an inability of the padding to adhere correctly. Padding, as a composite product, almost always fails and a replacement pad becomes necessary. We handle both carpet and pad during removal, meaning we can set up our drying machinery even sooner.
Your local SERVPRO professionals can quickly restore even the messiest flooding in your home. Fully trained with certifications from the IICRC, we know that an immediate response can help save many of your belongings, reduce the overall damage to your home, decrease the amount of work your home requires, and keep the costs involved reasonable.
SERVPRO of Stockton has your local restoration professionals, and we offer 24-hour services. You can call us at any time by dialing (209) 477-3090. We are ready whenever you need us.
Click here for more information about Stockton.