About SERVPRO of Stockton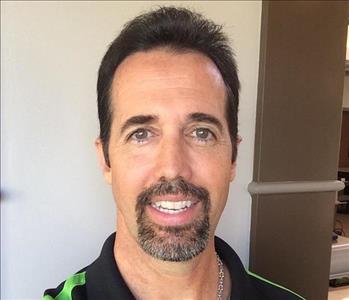 Roy Drake
Owners of SERVPRO of Stockton
Stockton is home to many looking to escape the tourist buzz found along the Californian coast. As well as being the most inland seaport in CA, Stockton was home for Ted Isaacson founder of SERVPRO Industries. Today, our franchise located on Stagecoach Road is in the top 100 of restoration and mitigation services with fully fledged technicians sporting IICRC certificates and much more.
We have become an integral part of this beautiful community through our membership with the Stockton chamber of commerce and a SERVPRO Large Loss team. Our storm crews have been all over the country helping to restore residential and commercial properties after storms, hurricanes, wildfires, and mudslides. In our free time, we support the local Greater Stockton Food Bank, The Gospel Rescue Mission as well as several other women's charities and family shelters.
We are one of the few restoration businesses to hold a California HAZMAT qualification for the safe removal of Bio-Hazard substances. We are also capable of performing a California Home Inspection as per real estate requirements, mold testing, expert witness & legal consultation. In short, we go above and beyond casual restoration help to deliver the best possible service to each member of our community.
One aspect of our work that we are particularly proud of is our contribution to Stockton's commercial businesses. We use a time and materials system to help deliver a service that property managers expect. Our co-owner, Clayton Barry regular conducts 'Lunch N Learn' sessions with Stockton property managers just down the road at Eddie's Pizza. He also ranges far and wide to give seminars and CE Continuing Education Classes. We discuss preventative measures and methods for avoiding damages to help our community in any way that we can. We offer the unique ERP Emergency READY Profile Plan to help prevent and mitigate natural disasters and failed infrastructure.
Educating and assisting our community have been the central convictions of our work in this small corner of California. If you have any questions or concerns, do not hesitate to ask us. We are glad to help.
Se Habla Español
Insurance and Payment Information
For a stress free claims process, SERVPRO works with your insurance to help manage the insurance process and paperwork.
We also accept the following credit cards for your convenience:

Certifications
AMRT - Applied Microbial Remediation Technician
ASD - Applied Structural Drying Technician
CCT - Carpet Cleaning Technician
CMT - Commercial Carpet Maintenance Technician
CRT - Color Repair Technician
ECTP - Employee Certification Training Program
FCT - Floor Care (Hard Surfaces) Technician
FSRT - Fire & Smoke Damage Restoration Technician
HAZWOPER 40 Hour Training
HST - Health and safety Technician
IICRC Certified Firm
LCT - Leather Cleaning Technician
MSI - Marble and Stone Inspector
OCT - Odor Control Technician
OSHA - 30-hour General and/or Construction Industry Training Program
OSHA - Other Training
RCT - Rug Cleaning Technician
RRRP - Lead-Based Paint Activities and Renovation
RRT - Carpet Repair & Reinstallation Technician
SMT - Stone, Masonry and Ceramic Tile Cleaning Technician
UFT - Upholstery & Fabric Cleaning Technician
WRT - Water Damage Restoration Technician
Affiliations
Compliance Depot Certified 800186
Contractor Connection
IICRC Certified Company
Member Stockton Chamber of Commerce
Stockton Chamber of Commerce
Awards