Flooding Events in and Near Stockton
7/15/2021 (Permalink)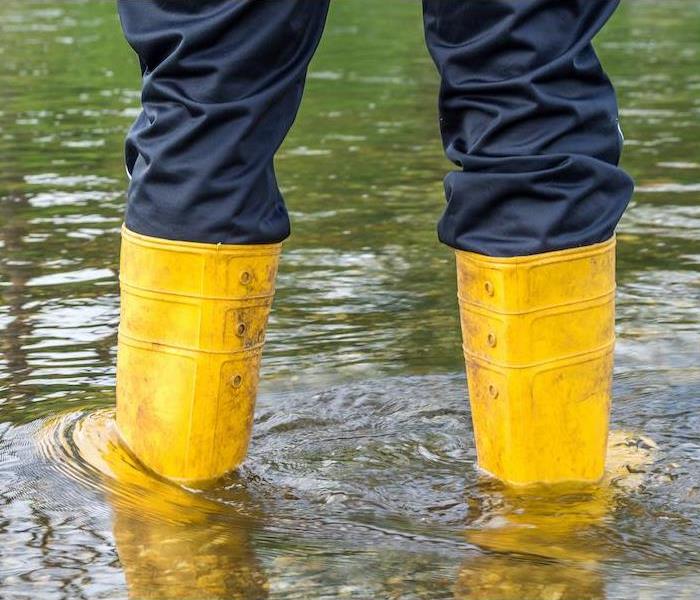 After a flood, you want help from the professionals. Call on our SERVPRO technicians for assistance with flood damage in your home.
Handling Flood Damage in Stockton
Floods are likely to happen in any area, including Stockton. Flood damage is of particular importance to address sooner than later since flooding comes from outside. The water that floods in is often mixed with some dirt and other elements that could damage the property if not taken care of right away. There is usually no warning that occurs before any water damage. However, flood damage in the Stockton area is hard to avoid, no matter how many warnings of a severe storm one gets beforehand.
Flood damage in Stockton is often the result of a significant storm. With storm-induced floods, there is a greater vulnerability to mildew. For this reason, it is essential to hire a professional water damage repair and restoration company to make sure that every trace of water damage is taken care of and every source of water is found. Depending on the nature of the storm that results in flooding, there could be new leaks in the home. There could also be new areas that allow water onto the property. Fortunately, restoration companies have the tools required to locate all of the vulnerable areas in the home.
Equipment Used During Flood Damage Restoration
Among the tools that companies use are moisture detectors, hygrometers, and infrared cameras. This is because water damage can be hard to find without the utilization of these tools. These devices locate hidden moisture and the sources of moisture so that the property can be better cleaned. In some cases, it might be necessary to replace materials in the house in the event of significant damage.
One company that is worth hiring for a complete property repair service is SERVPRO. We specialize in cleaning up water damage and other forms of damage caused by floods, storms, and even fire. They also take the time to replace and restore any part of the property that has sustained substantial damage to avoid any future problems.
Have storm or flood damage in Stockton? Call SERVPRO of Stockton today (209) 477-3090